Information
Game:
Spyfall
Max Players: 3-8
Time: 15 Minutes
Rules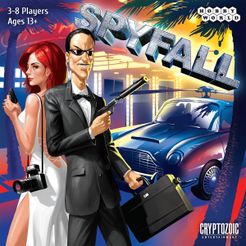 Synopsis of the Game
Spyfall is a game a simple to learn party game of suspicion, guessing, and deception. Players are each given the same location and a role specific to them except the Spy, who is given a Spy card and does not have the location revealed. Players must then try to decipher who the Spy is by asking questions to find out who is lying and telling the truth, while the Spy attempts to guess the location or avoid suspicion long enough to win the game.
Tutorials and Videos
Please post below if you're interested in playing on Saturday afternoon!