After doing some initial tests on the effectiveness of the 2 star rotation with different Craftsmanship/Control/CP weights, and spending company credits on R&D buffs. I found 2 rotations that have yielded equal HQ success to that of the 2 star rotation (80-100% HQ). At the moment it requires some ridiculous gear melds which will hopefully be alleviated by increased access to grade V material, red script offhands/gear, and i170 crafted gear. Be aware that all 3 star synths are specialist locked, so try to focus building up your gear on your 3 selected classes at this time~
Minimum Spec. Rotation
[/size][/color][/u]
Minimum Stats: 850 Craftsmanship, 820 Control (789 w/o food), 461 CP (411 CP w/o food).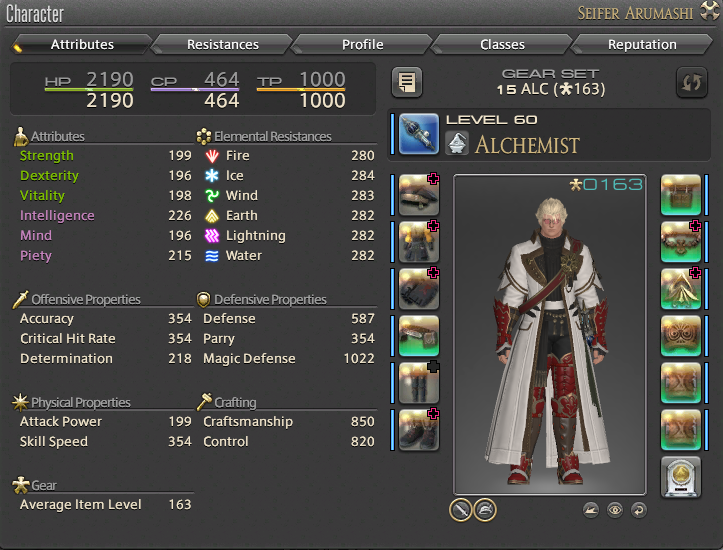 Food: HQ Seafood Stew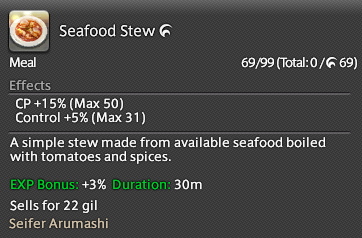 This rotation uses A LOT of CP, and requires you to hit 850 craftsmanship without food. As stated before this genuinely sucks to achieve at the moment, but hopefully will get better with time. Also, use as many HQ mats as possible, I recommend starting with at least 1500+ quality.
1. Muscle Memory
2. Comfort Zone
3. Inner Quiet
4. Steady Hand II
5. Waste Not II
6. Hasty Touch x4
7. Steady Hand II
8. Hasty Touch x5
9. Master's Mend II
10. Hasty Touch (This will be done w/o Steady Hand II
)
11. Steady Hand II
12. Piece by Piece
13. Great Strides
14. Ingenuity II
15. Byregot's Blessing
16. Standard Synthesis (Used on the last charge of Steady Hand II to close the 18 point difficulty gap.)
17. Careful Synthesis x3
==============================================================================
Advanced Spec. Rotation
[/size][/color][/u]
Minimum Stats: 871+ Craftsmanship, 820+ Control, 462 CP
Food: HQ Seafood Stew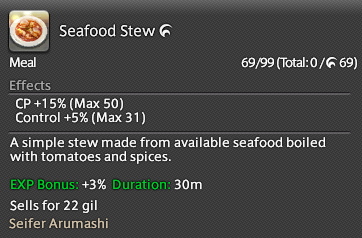 This rotation uses 462 CP, and relies specifically on the 871+ craftsmanship so instead of wasting 15 CP on Standard Synthesis (150% progress) to fill the 18 durability gap at the end, you can now go back to Careful Synthesis x4 (120% progress). You can also exchange 2 hasty touches with 2 innovation touches to help further increase quality gains.
1. Muscle Memory
2. Comfort Zone
3. Inner Quiet
4. Steady Hand II
5. Waste Not II
7. Hasty Touch x4
8. Steady Hand II
10. Hasty Touch x5
11. Master's Mend II
12. Steady Hand II
13. Innovative Touch
14. Piece by Piece
15. Great Strides
16. Ingenuity II
17. Byregot's Blessing
18. Careful Synthesis x4